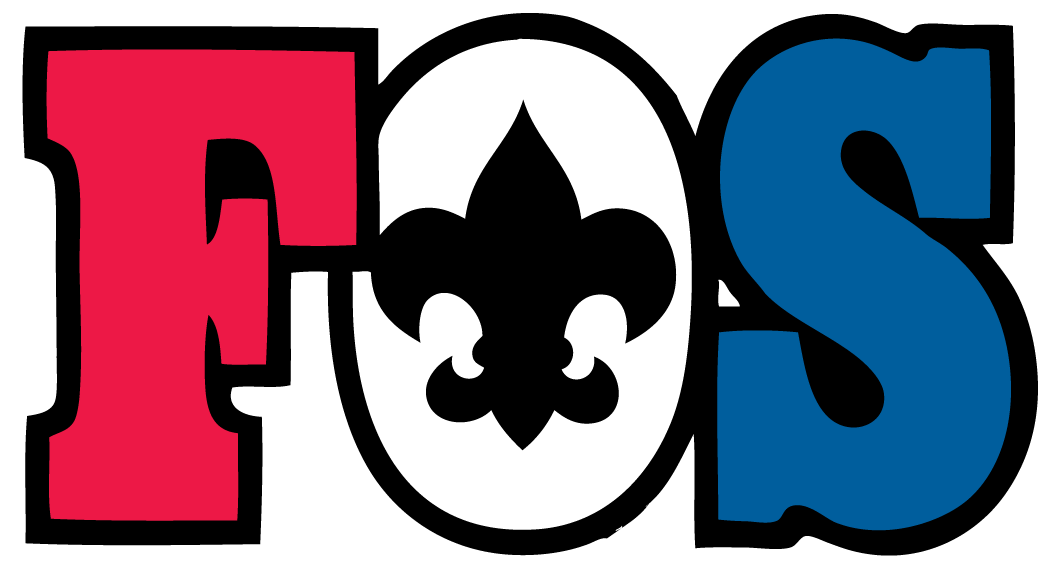 Longhorn Council is a nonprofit Cub Scout & Boy Scout council
that provides services, programs, camps, and facilities to over 30,000
youth each year in 23 counties in North & Central Texas.
The council's purpose is to provide the programs and infrastructure
necessary to support Scout leaders as they work with your sons
to deliver an effective Scouting program; including: 7 camps &
program facilities (from 150 to 2500 acres), 21 major Cub Scout
weekend programs during the school year, 19 day camps, 2 Cub
resident camps, 9 major Boy Scout weekend events, 3 full Boy Scout
summer camps & the Texas High Adventure Base, adult & youth
trainings, recruiting support, offices in Hurst & Waco, records,
registrars, and insurance.
Our projects are funded with Friends of Scouting contributions by
Scouting families and business leaders, by popcorn and Camp Card
sales, by activity fees, and by United Way.
So, as you can see, the Friends of Scouting is a

critical fund-raising campaign

that assists the Longhorn Council in offsetting program costs and enables them to continue providing quality service. The true cost of Scouting is

much

greater that what local dues, camping and event fees cover.
All packs, troops and crews are encouraged to participate in the campaign and we hope all families will take the opportunity to contribute.
Our campaign kicked off at the Blue & Gold Banquet on Friday, February 19. Collectively,

we are only $35 away from meeting our goal of $1,500

. How awesome is THAT?! WAY TO GO PACK 1910!!!!!
SO the next burning question is...
WHO WANTS TO BE THE SOURCE OF CELEBRATION?
PLEASE HELP US MEET OUR GOAL!
The pledge can be a one-time gift, it can be a monthly or quarterly contribution – however it makes sense for you to meet your commitment, Longhorn Council can accommodate various billing requests. No gift is too big... no gift is too small...
As a reminder, the budget to run the Scouting program throughout the Council is about $6.3 Million. Of this amount, $1.5 million comes from the Friends of Scouting effort – half of this amount comes from businesses throughout the community and the other half comes from the generous support of the families that participate in the program. It costs the Council approximately $300.00 per youth to operate the Program. The money is used to provide:
Free Council Camps to the Scouting Units of the Longhorn Council

Maintenance and improvements to these campsites (Sid Richardson, Worth, Tahuaya)

Delivery of the Scouting Program to inner city youth that would otherwise not be introduced to the program
Please consider a pledge to the 2016 Friends of Scouting Campaign to help the Pack hit our goal. If you would like to make a pledge, please email our Pack's FOS Campaign Coordinator,
Scott Minke
,
the pledge amount and what frequency you would like to pay this out or see me at an upcoming Committee meeting or Pack meeting and I will have spare pledge cards available.
Thank you so much from the bottom of my heart for making your pledge for our program! I believe in the program. Jump in... you will see!
If you want to see what some of the monies have been able to do this past year, please click here to see the What's New flyer. It's also a great way to see some of the activities your sons can engage in when they become Boy Scouts, too! Some of these upgrades are AWESOME!
In short, what we see is only about 20% of what actually goes on in Scouting. We have professionals at all levels working to ensure this program is

the best

out there to prepare our boys for leadership and by giving them experiences they likely wouldn't have otherwise.