We have definitely had enough expressed interest to generate another order for Pack 1910 t-shirts (these are also can be worn as the "Activity Uniform". Let's face it, after spending money on a uniform shirt, you want to keep it clean and unmarred! The best way to do that and is with an activity shirt!
Our Pack t-shirts are blue and printed front/back. The front left breast area has the Cub Scout logo, our Pack number and Keller, TX.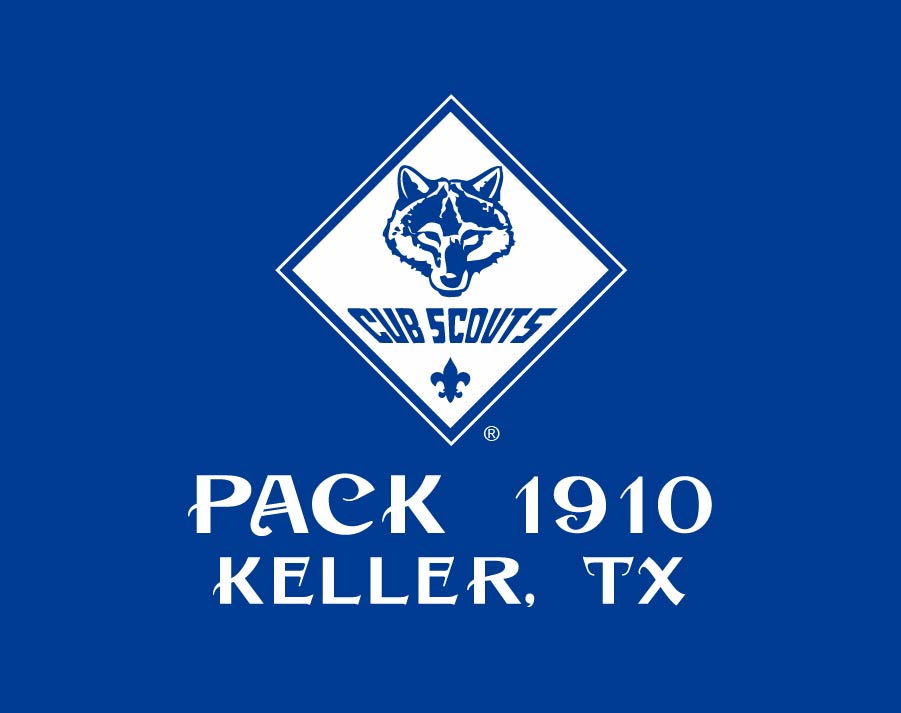 The back is the design voted on by the boys. The boys are quite proud of this. They love it and have some ownership since they are the ones that chose it during a pack-wide vote.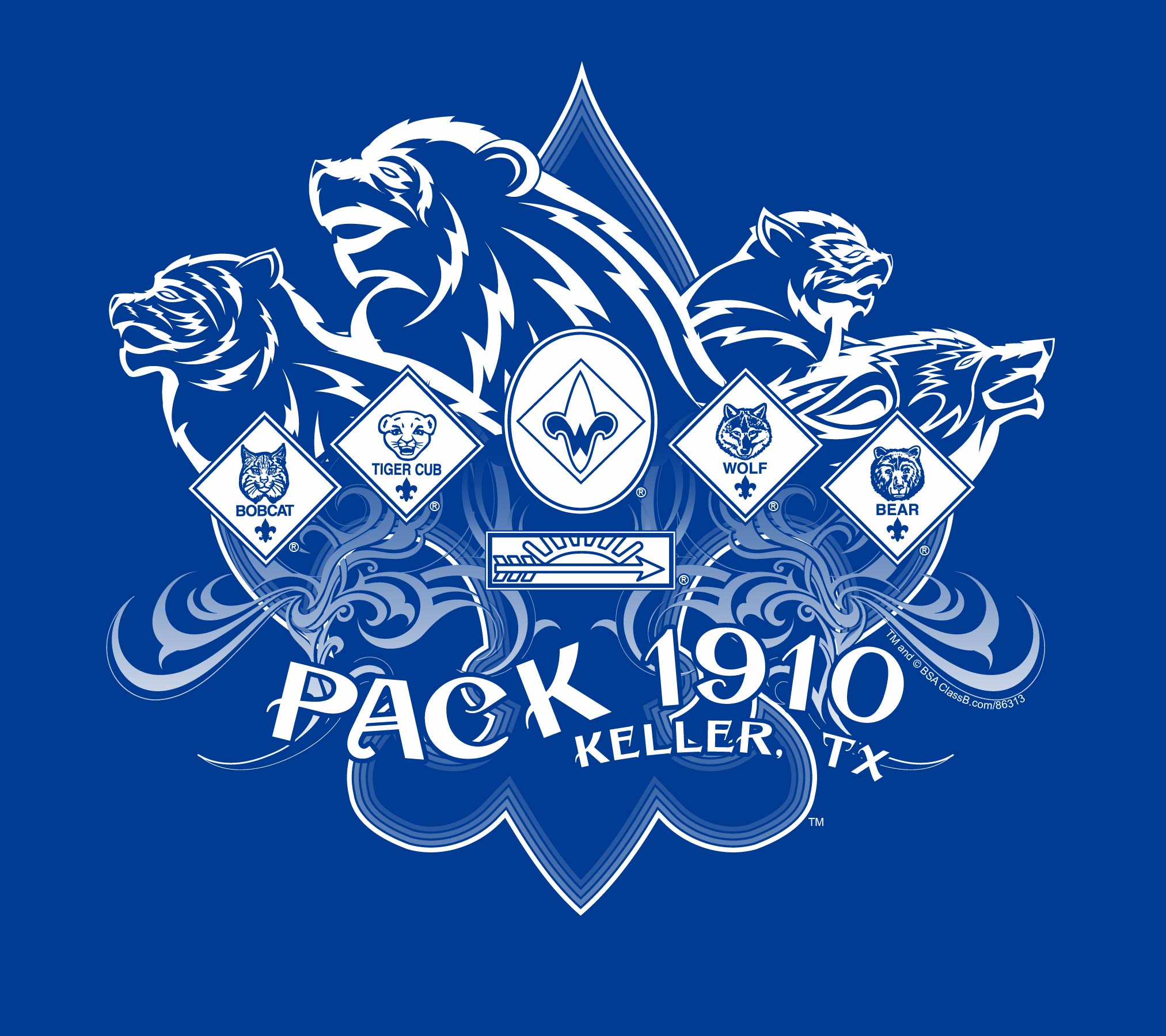 If you are interested in obtaining a pack t-shirt or two, please complete THIS order form and return it to April Driggers or your den leader. The deadline for orders is the October Pack meeting.
The cost is $9.50 per shirt. XXL is $3 extra and XXXL is $5 extra