One of the changes with the new Cub Scout program that rolled out June 1, is the emphasis on the importance of connecting boys back with nature -- in short, they want to get them camping! In fact, going on a cam pout is now a requirement to earn your rank badge with Wolf, Bear and Arrow of Light dens. Plus, let's face it, BOYS WANT TO CAMP! Our pack plans two (tent) camp outs a year. One in the fall and one in the spring.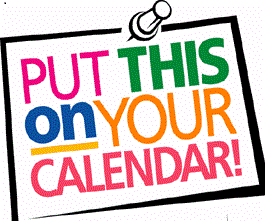 So, be sure you save the date for the Pack 1910's October camp-out.
WHO

: Pack 1910 Scouts and their families
WHAT

: Fall Festival and Haunted Hayride camp out
WHEN

: Friday, October 16-Sunday, October 18
WHERE

: Sid Richardson Scout Ranch, Bridgeport, TX
WHY

: To work with your son to earn his rank, to get outside, to camp, to have fun!
COST

: $22 per child, $10 per adult
RSVP DEADLINE:

Payment and registration forms due to April, Sunday, October 11.
PAPERWORK

: The registration form, your payment and your BSA Health Form must be on file.
The registration flyer can be found
here
.
We reserve the camping area for BOTH Friday and Saturday night, but the official camp out activities do not begin until around 1pm on Saturday. By allowing families to come Friday night, we are able to be more flexible and have more boys and families who can participate in the camping program. In fact, there is even a place on the registration form to indicate Friday night camping - please fill this out. Camping Friday and Saturday night is a great way to get to know your Pack families. Please note, the form says to turn it into the Longhorn Council -- DO NOT DO THIS! Forms need to be turned into April so that she can register us as a pack. Payments via check should be made out to LONGHORN COUNCIL.
Activities begin around 1 on Saturday and include items like bounce houses, leather crafts, archery, bb guns, pumpkin carving, etc. The haunted hay ride is fun and generally NOT that scary, but you know your child and, as such, it is not a mandatory requirement and they may stay back at the campsite with you until our group returns.