Long gone are the days of the "be home before the sun goes down" kind of parenting that a lot of us grew up with. Unfortunately however, the more kids are inside, the more inclined they are to engage in some kind of online, electronic activity. Being the parents of boys of Cub Scout age (1st - 5th graders), we have seen news reports about cyber bullying, online security, location services on devices, geotagging of photos and social networking predators. It would be nice to think these topics won't impact our youth, but we need to be proactive and realize that we are in the thick of it!
Crazy fact - did you know that over 5 MILLION Facebook users are actually kids under the age of 10 even though the age limit to even have an account is 13?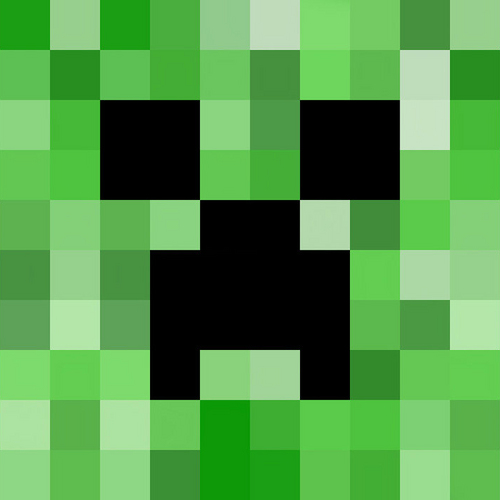 If you have a son, you've likely heard of.... Minecraft. I know my boys absolutely LOVE watching YouTube videos that have to do with Minecraft and their other favorite video games. However, if you think, for a second, they should watch these unsupervised, you're in for a shock. A great deal of the content in these videos is highly inappropriate. Trust me on this one!
More and more children have iPads, iPhones, tablets, Ipods and more and more access than ever to a whole worldwide web that is not the most friendly to the eyes, heart and especially to the spirit and character of our children.
With the electronic world aimed against us, how can parents teach our children internet safety principles?
In partnership with
NetSmartz®
, the Boy Scouts of America developed the Cyber Chip program. Along the same lines of how the Whittling Chip is designed to teach the boys pocketknife safety, the Cyber Chip is designed to teach them internet safety. There are BSA Cyber Chip requirements for boys in
grades 1-3
,
grades 4-5
so your Cub Scouts are covered! In fact, there are programs available from grades 1 - 12!
Even if your children aren't in Cub Scouts, you can still take advantage of NetSmartz's awesome programming.
Each Cyber Chip level covers topics such as cyber bullying, cell phone use, texting, blogging, gaming and identity theft. To earn the Cyber Chip, Cub Scouts sign an Internet Safety Pledge, watch an age-appropriate online video and share what they've learned with their den or den leader. Older boys complete additional activities.
The Cyber Chip expires annually. Our boys can "recharge" the chip by returning to the NetSmartz® website to learn more information.
It is definitely hard to navigate these waters, but we have a responsibility to keep our kids safe and we can only do that by first educating ourselves. By encouraging our kids to participate in programs like the Cyber Chip, we are taking steps to ensure they are equipped with the tools to keep them and their friends and siblings safe.
If you want to make sure you're on top of things, the Boys & Girls Club of America created a CyberSafe program that will give you tips, discussion cards and resources for broaching the topics of cyberbullying, mobile technology, social networks and online privacy.
Cyber safety -- it's all of our jobs! It's never too early to begin talking about it with your boys. Start your conversation today and help them earn this awesome temporary patch that can be worn with their uniform -- the Cyber Chip!